Types of Programs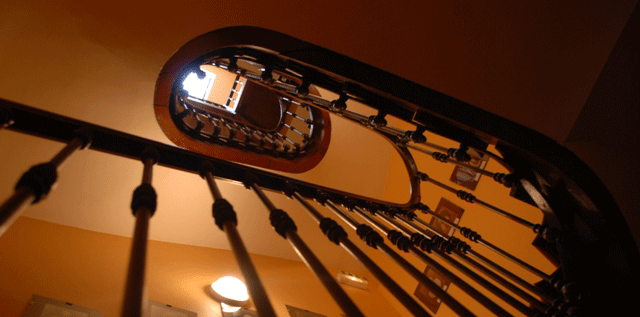 Types of Programs
At the University of Dayton, you may choose to study abroad for a summer, semester or full-year, participating in an academic, credit-bearing program or a service-learning experience. Through UD programs, exchange programs, and affiliate programs, students may select to study in almost any country in the world.
Search all program options using the program search tool >>
University of Dayton Faculty-led Programs
The University of Dayton offers two- to six-week summer sessions in countries around the world. Summer programs allow students to learn the culture and architecture of a city as a way to gain knowledge and develop skills in communication, art, political science, natural science, engineering, music, history, language, business and more. At the same time, students can earn between one and ten credit hours, and the combination of some sites may equal a full semester of academic credit. Most courses are taught by University of Dayton faculty. Faculty-led programs may be interdisciplinary and include some courses that fulfill general education and cluster requirements and involve faculty from a variety of disciplines teaching around a common theme. Or, a particular faculty-led program might be discipline-specific and include courses from a specific area of study that allow majors to meet requirements for their degree. These programs are typically open to both majors and non-majors, provided that the course prerequisites have been met. To learn about the options available, click on the Search Programs link.
Exchange Programs through Partner Institutions
The University of Dayton has many partner institutions around the world through which students can study abroad. Because of the unique agreements with these universities, students are responsible for their usual University of Dayton tuition. Room and board costs will vary according to the program location and options chosen; however, most financial aid, including institutional scholarships and grants, applies to the semester budget for exchange programs. Many of these are semester or full-year programs, with some options for summer study.
As a University of Dayton student, you have the opportunity to study at either of the other Marianist universities in the United States on exchange as well: Chaminade University of Honolulu (Honolulu, Hawaii) or St. Mary's University (San Antonio, Texas). These intercultural exchange opportunities allow students a glimpse into the Asian American culture in Honolulu an the Latin American culture in San Antonio.
Service Programs
Summer Cultural Immersion and International Winter BreakOuts
International programs through the Center for Social Concern offer students an opportunity for cultural immersion in countries including El Salvador, Ecuador, Guatemala and Cameroon. Students often combine service and study, while spending one week during the winter break or four to six weeks during the summer, in the designated country.
ETHOS
ETHOS offers various service opportunities in cities within Africa, Bangladesh, China, India, and Latin America, as well as domestic placements. Students participate in a three credit hour course during the spring and summer semesters, and participate in an international technical service-learning placement. This program is open to both engineering and business students. Students from other majors may participate by permission.
Non-UD programs/Third-party providers
Students may choose to study abroad through other U.S. colleges and universities, and study abroad organizations or overseas universities. Tuition for these programs varies by program. In addition to tuition, students are responsible for room and board in the host country, international travel and personal expenses. Aid for non-UD sponsored programs is limited.